Warriors beaten again, NAPSA extend lead
By

Kelvin Musako

at Nkoloma Stadium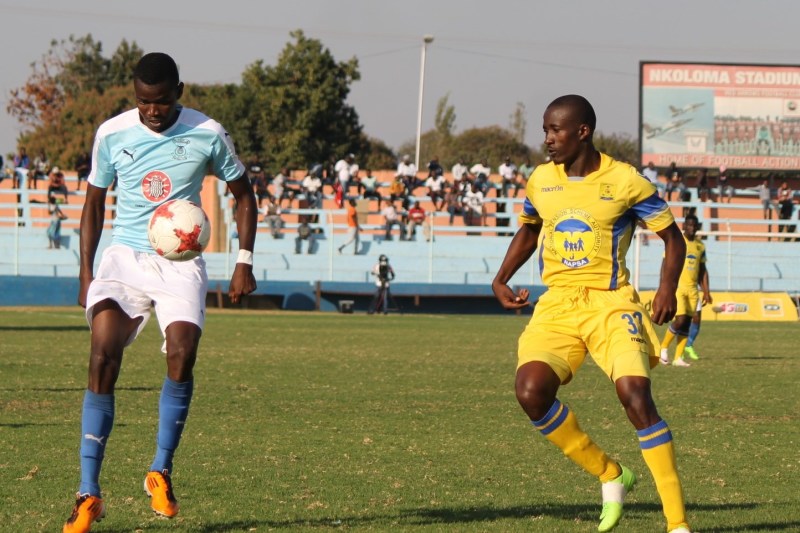 Joseph Chanda started the game for Kabwe Warriors but rarely troubled the NAPSA defense.

Kabwe Warriors suffered yet another League defeat this time at the hands of NAPSA Stars in a week 17 fixture of the FAZ Super League played on Saturday 15 July 2017. 
Warriors were looking for a reaction following the 0-0 draw away to Real Nakonde.
The Railway men suffered an early setback losing Nicholas Mulilo to injury midway in the first half and James Chibwe came on to replace him.
In a match of few chances, it was the home side who went ahead in the 44th minute.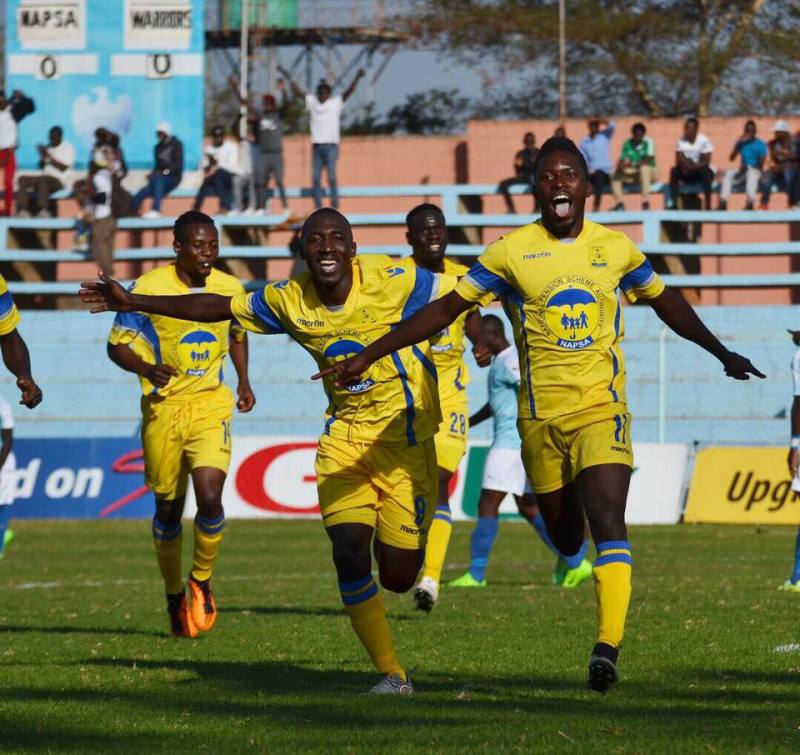 Chitoshi Mukuma celebrates after scoring against Warriors

​​Chitoshi Mukuma scored from a rebound after the Warriors defense failed to clear the ball from a Chitiya Mususu effort.

Lawrence Mulenga got a hand to it but the shot deflected into the net to give Napsa stars a vital win to mainting their lead on the FAZ Super League table.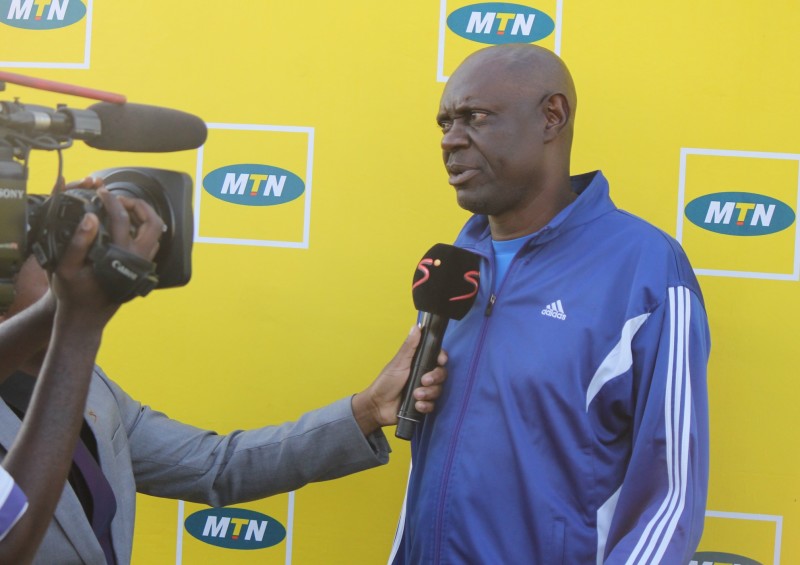 Elijah Chikwanda stressed the need to bring in new players in his post-match interview

In the second half, Warriors brought in Frank Chibuye and Langson Mbewe to try and influence the course of the match but NAPSA Stars held on to claim a 5th win on the trot.
With the win NAPSA extended their lead on the summit of the FAZ Super League to 8 points while Warriors remain in the relegation fight.
And speaking after the game, Warriors Coach Elijah Chikwanda says there is need to reinforce the team.

"The team is very young the boys can't last. There is need to reinforce the team.

"Of course there are players we wanted to feature, but due to administrative issues, they couldn't feature," Chikwanda said in an Interview after the game.